Gift Ideas For a Musician Or a Music Lover
23 Dec

0 Comment(s)
2182 View(s)
The year 2020 has taught me one lesson, especially, when it comes to gifting during festive seasons. I realized how musicians see and appreciate things in a way that other people wouldn't see. Musicians have proved how they can keep on gifting during good times and tough times. Any time I open up my social media either Facebook, YouTube or Instagram, one thing is for sure, Musicians are busy creating new songs for the masses. With live streaming, you find each day musicians of all cultures entertaining their followers mostly for free online.
Giving a gift is a way of showing someone how important they are in your life. A popular South African reggae musician- Lucky Dube said "Nobody can stop Reggae, because Reggae is strong" Music is so strong that it unites the poor and the rich, the big and the small and does not differentiate between ethnicities, cultures, race, etc. Musicians will keep on gifting us with songs of love, peace, comfort, and so forth, but, has someone ever thought about what is the best gift you can give to a musician or a music lover? I still vividly do remember the day one of my childhood mentors came back from the United States of America with a wrapped gift just for me. I had been playing music at church since I was a young boy and this reminds me of my days when I used to move crowds to dance to my kind of music. My mentor made a habit of tipping me in all my shows, just to show me how he appreciated my style of music. I know you are still wondering what gift my mentor brought me, but, just stay with me, I shall give you the details in a bit.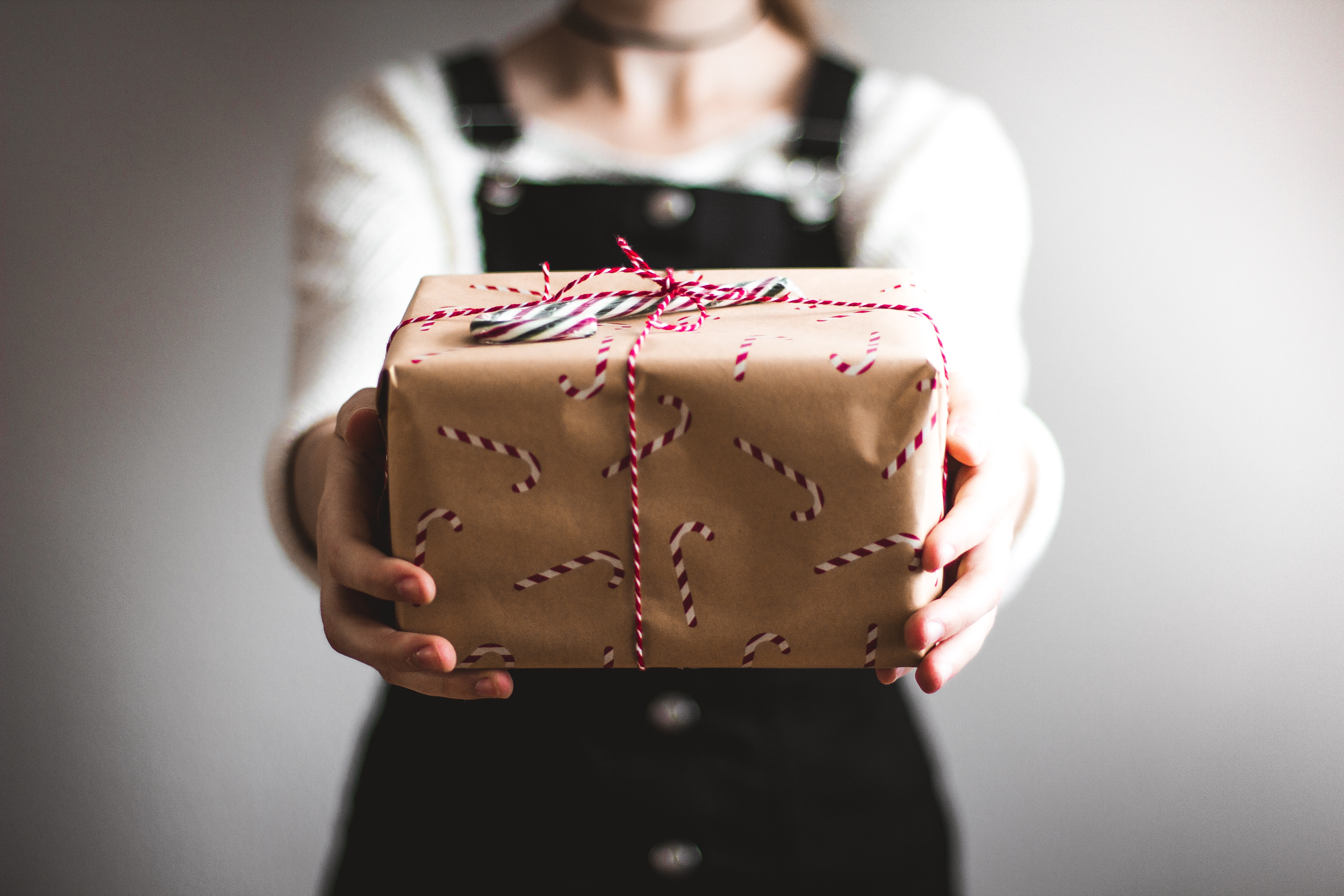 Gifting can be a way of showing how much you care about someone or reflecting the care someone has shown you. With the holiday season upon us, giving gifts is top of mind for many of us these days. But whether you celebrate the Christian holiday of Christmas, the Jewish tradition of Hanukkah, or some other seasonal event, exchanging gifts to loved ones, colleagues or friends, is a custom throughout the year in many cultures.
Think for a moment about an unforeseen gift you have received. It may have been recently, or it may have been years ago.
I had been dreaming of owning a Fender California Series Villager, a 12-String V3 Semi-Acoustic Guitar 0970753006 for quite some time because of its reverb like effect that comes when you strum the 12 strings. I used to wish that someone will ask me to make a wish. My wish was that someday someone will gift me this Fender. One night after I had just finished performing my last song, I had my name called on the microphone to come back on the stage. As people were shouting my name, whistling, and dancing, I saw the mentor that I had told you earlier holding something in his hands on the stage. After he finished giving his speech about gifting, he turned to me and said, " I know you have had a dream of a 12 string guitar and today I came to fulfill it. He unwrapped the gift on the stage and wow, my Fender California Series Villager 12-String V3 Semi-Acoustic Guitar was here with me.
Understanding the importance of gifting is the first step to mindful giving. Gifting builds empathy, shows others you care and it is an act of kindness. I have a challenge for you. Do the unexpected for someone. Make someone's Christmas a little more special with a random act of kindness. It doesn't take much to make someone's day special. All I'm asking is that you make a deliberate effort to brighten someone else's holiday and for that you don't have to spend a dime, though you may choose to purchase a gift, but I challenge you to do something unexpected for someone else. In life, I realized that there are people who are just good in gifting and they just love to gift, especially during the festive season. The best way is to learn to bring the spirit of the holidays to music lovers, musicians and aspiring musicians by understanding the best gift to buy for them.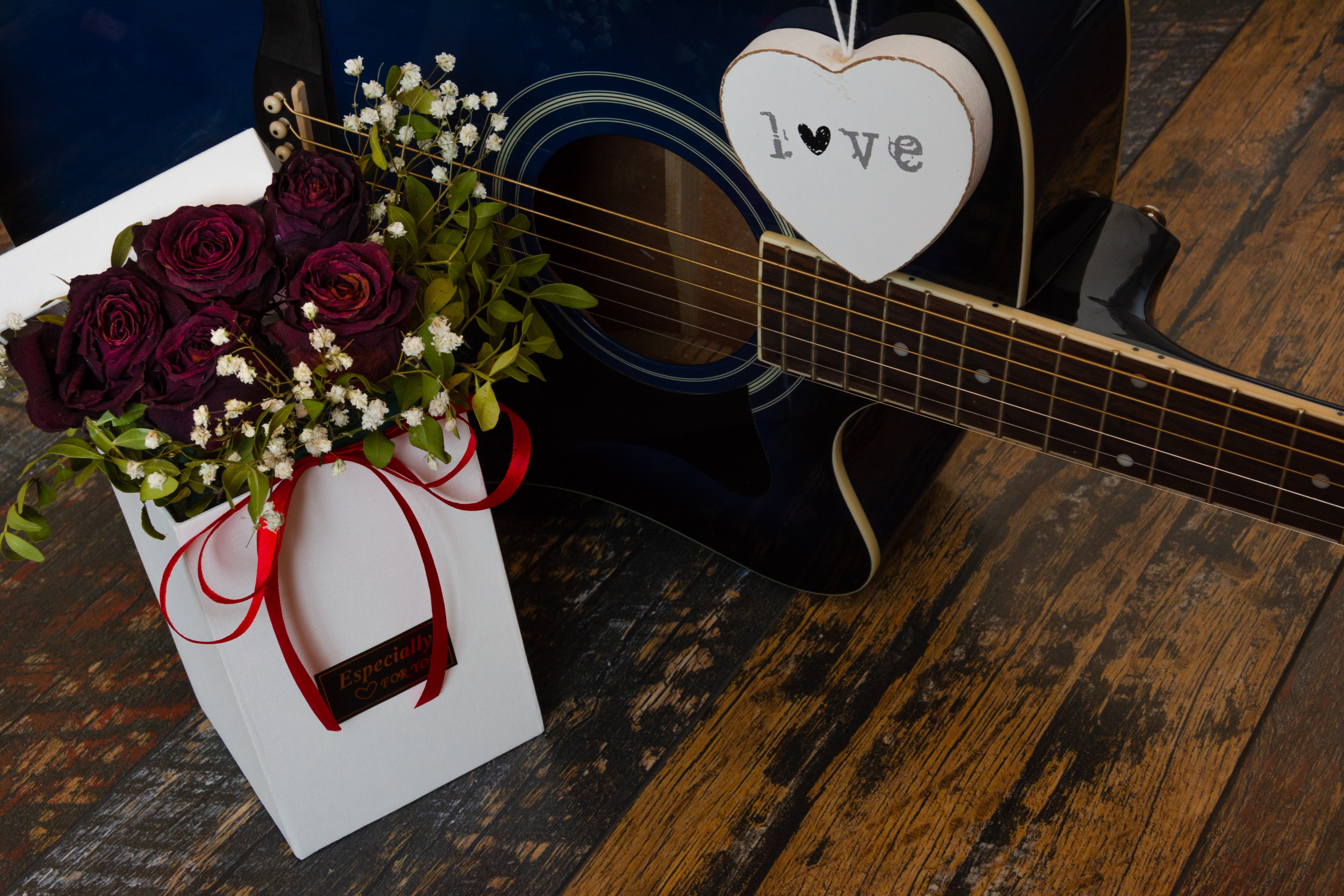 In this article, I will help you discover the best gift for every type of musician: from accessories and compact pedals to starter bundles and instruments that can inspire a lifetime of music - there's something for everyone. There's the perfect balance of professional musician's gear, cheap music gifts, cool music gadgets, and some fun novelty music gifts. Find a gift for any music maker on any budget. Come up with an idea of a random act of kindness that could make all the difference for someone else this Christmas. And when you do, I want to hear about it. Tell us your story of what you did to meet the challenge, and maybe it will inspire someone else to act. Post it in the comments section below.

Here are our few picks of the best music gifts for a musician or a music lover!


A piano is one of the most memorable Christmas gifts your family can receive. A piano is a lifetime gift–one that is still with your children as they grow, bringing the love of music not only to your household but to multiple generations.




Yamaha Arius YDP-103 Digital Home Piano is considered the junior in the Arius series of pianos. It is the most pocket-friendly among the three in the Arius family and is ideal for a serious beginner and an amateur player, who wishes to play the piano in the proper cabinet setting. The sound quality is amazing and it has a magnificent look and feel, the pedal is short and functions really well.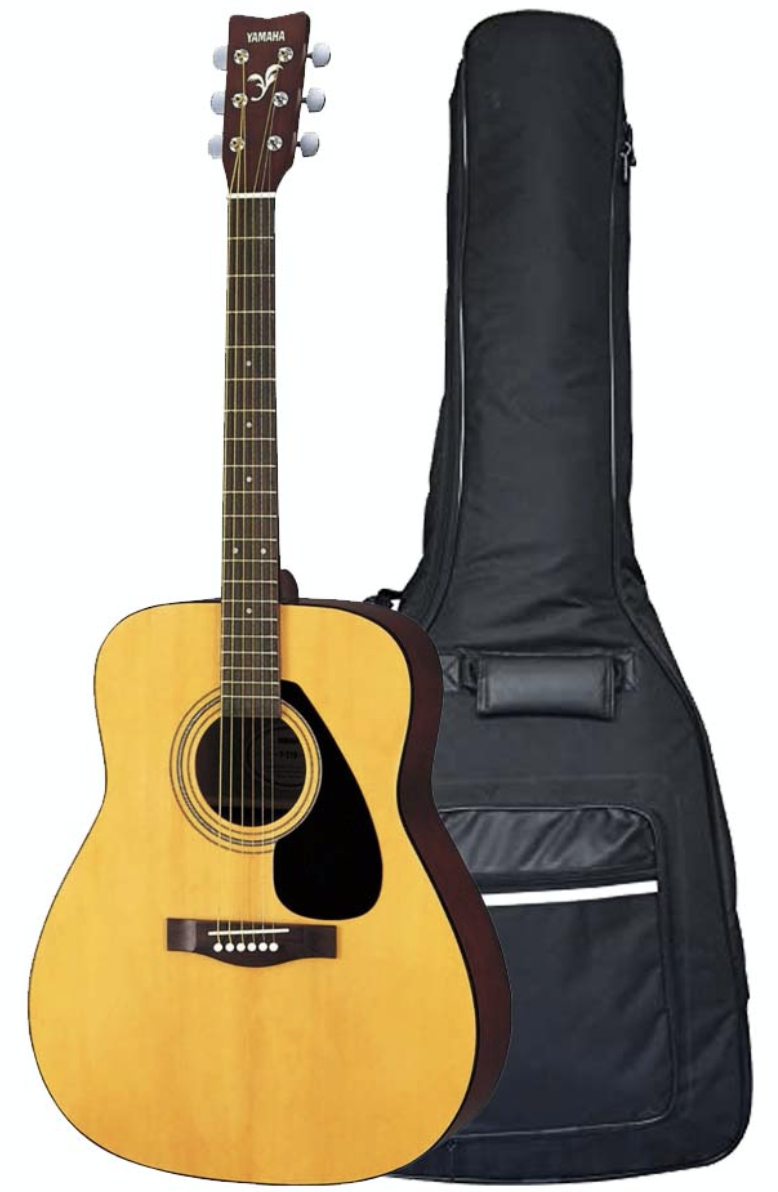 If you want to get some special and top quality guitar, then Yamaha is the right choice. Since Yamaha is definitely among the top brand names in the whole world of musical instruments, it is quite safe to get their guitars. The Yamaha F310 Acoustic Guitar produces high-quality sounds, and it's also simple to play. More importantly, the guitar has a straight neck and shortened scale length, which makes it ideal for both novices and advanced music enthusiasts.
The guitar features a spruce top and has meranti back and sides to give a well-balanced tone that is bright and responsive. Yamaha's legendary quality control ensures that the guitar is set up to the same spec as our professional models and offers an outstanding playing experience. If you're looking for an amazing affordable guitar, the F310 is the one for you.
Microphones aren't just for singers. Anyone that's interested in recording music or playing live will benefit from having a microphone in their possession. AKG LYRA is the perfect Christmas gift for anyone that wants a good quality microphone to start recording with. This is a microphone that has been specially designed for spoken word, so it's the perfect Christmas gift for podcasters or anyone thinking of starting a podcast.
Surprise a guitarist in your life this Christmas with the best guitar of their dream. The Yamaha GigMaker EG Electric Guitar Pack is a great value for money. The guitar is a Yamaha PAC012 Pacifica. It has a solid Agathis body with a double cutaway that comes in your choice of black, dark blue, or red. The electronics include two single-coil pickups and one Humbucker. It has a vintage-style floating tremolo. The finish is gorgeous.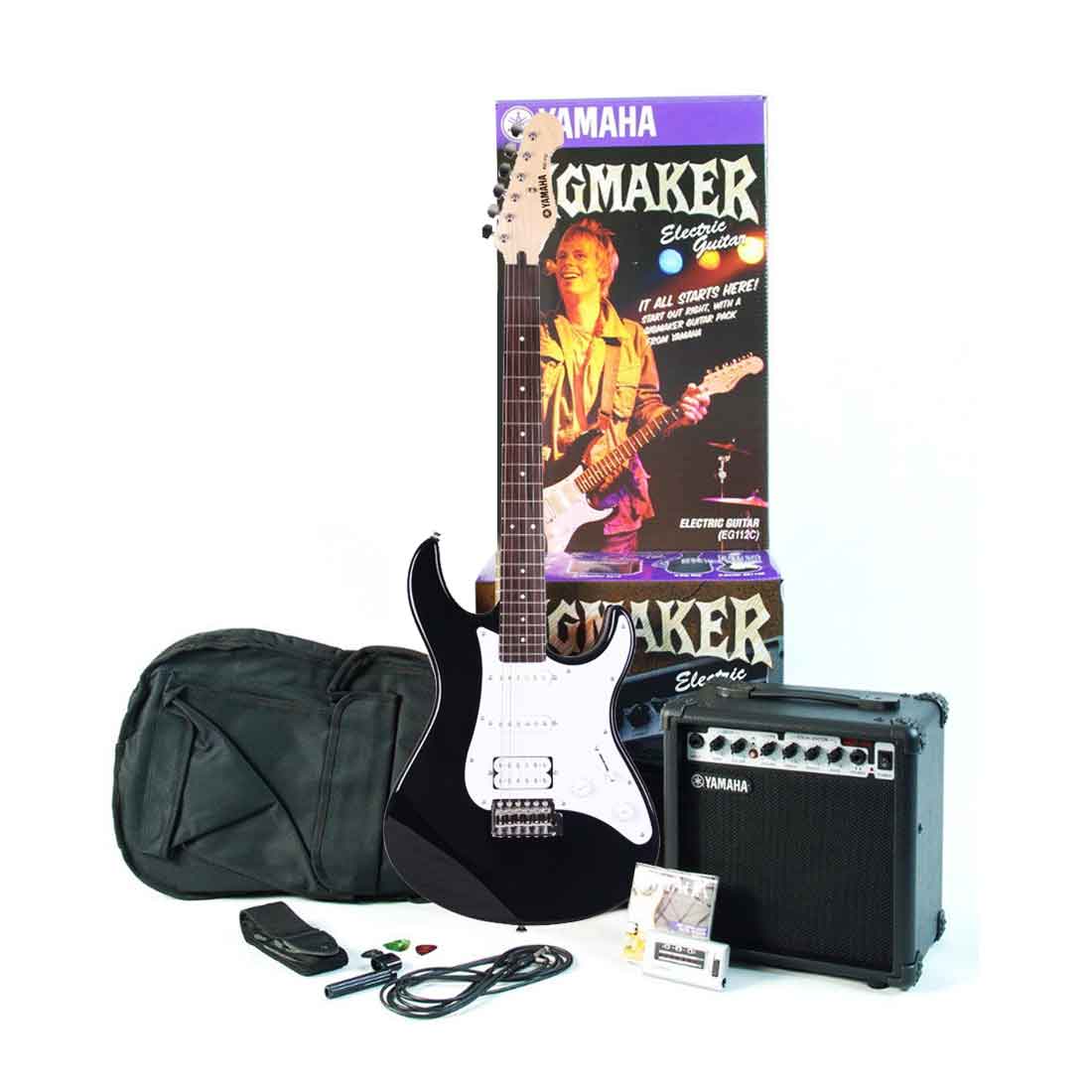 The kit includes a digital chromatic tuner, strap, gig bag, picks, extra set of strings, and a 15-watt, 2-channel amp that delivers great sound, albeit, with a slight buzz. If it bugs you, you can upgrade the included cable. The bag isn't the best either. It comes with an instructional DVD that you may find helpful.
For an advanced guitarist, you can gift something like a guitar amplifier which I have highlighted in-depth in my previous blog on "How to choose a guitar Amp".
There are electronic drum sets to suit every type of player. Someone may want to practice regularly at home but are restricted by too much noise they make. Others are pro drummers who need reliability, performance, and control over their sound.
Alesis Nitro Mesh Electronic Drum Kit is the best gift that you can give this Christmas. Alesis are renowned for their powerful and versatile electronic drums kits, with the company ensuring that their products remain affordable and accessible to all drummers. The Nitro Mesh is one of Alesis' most thoughtful offerings to date. Boasting a raft of modern and ergonomic features, this kit is brought up to the standards of its pricier counterparts and is a viable option for inexperienced beginners or seasoned professionals.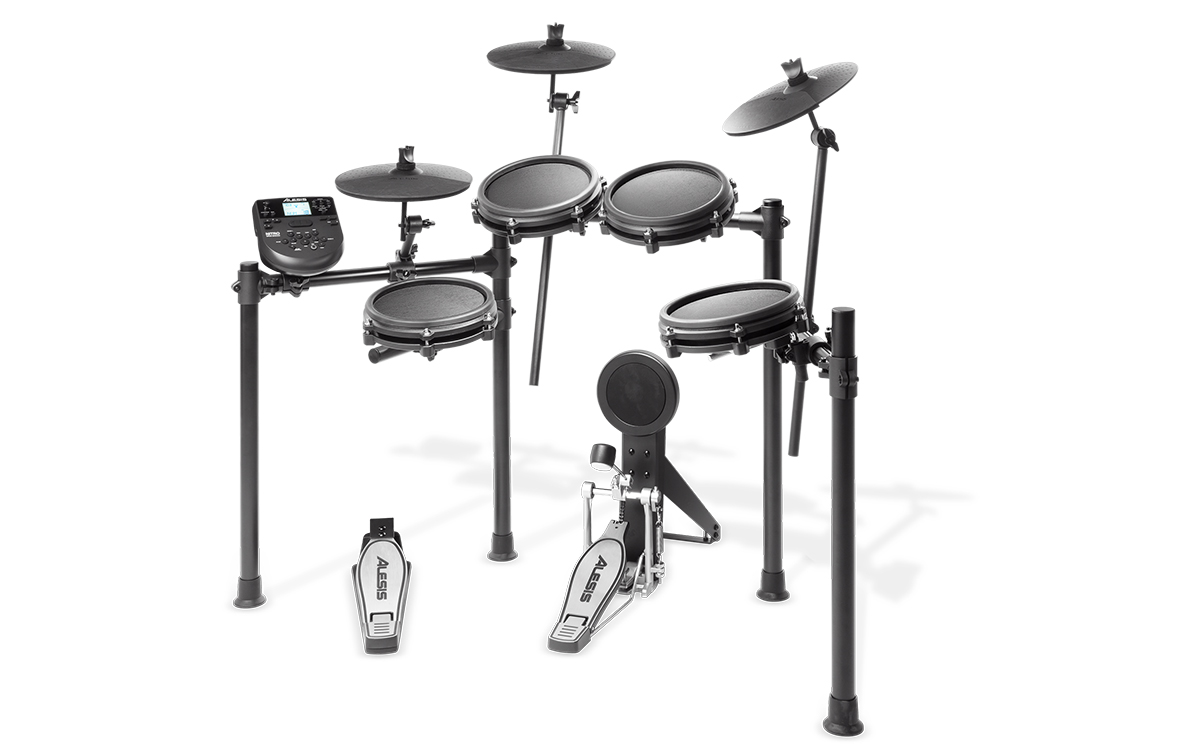 Featuring all-mesh heads, including the kick pad, the Nitro Mesh delivers a very authentic feel, with the stick bounce and response you'd expect from an acoustic setup. This means that you can play with plenty of expression and articulation, with the advanced pad and module technology picking up every nuance and detail of your playing.
You can also look at gifting a drum monitor headphones to your drummer friend, and am sure he/she will thank you a million times.
A Guitar Carry Case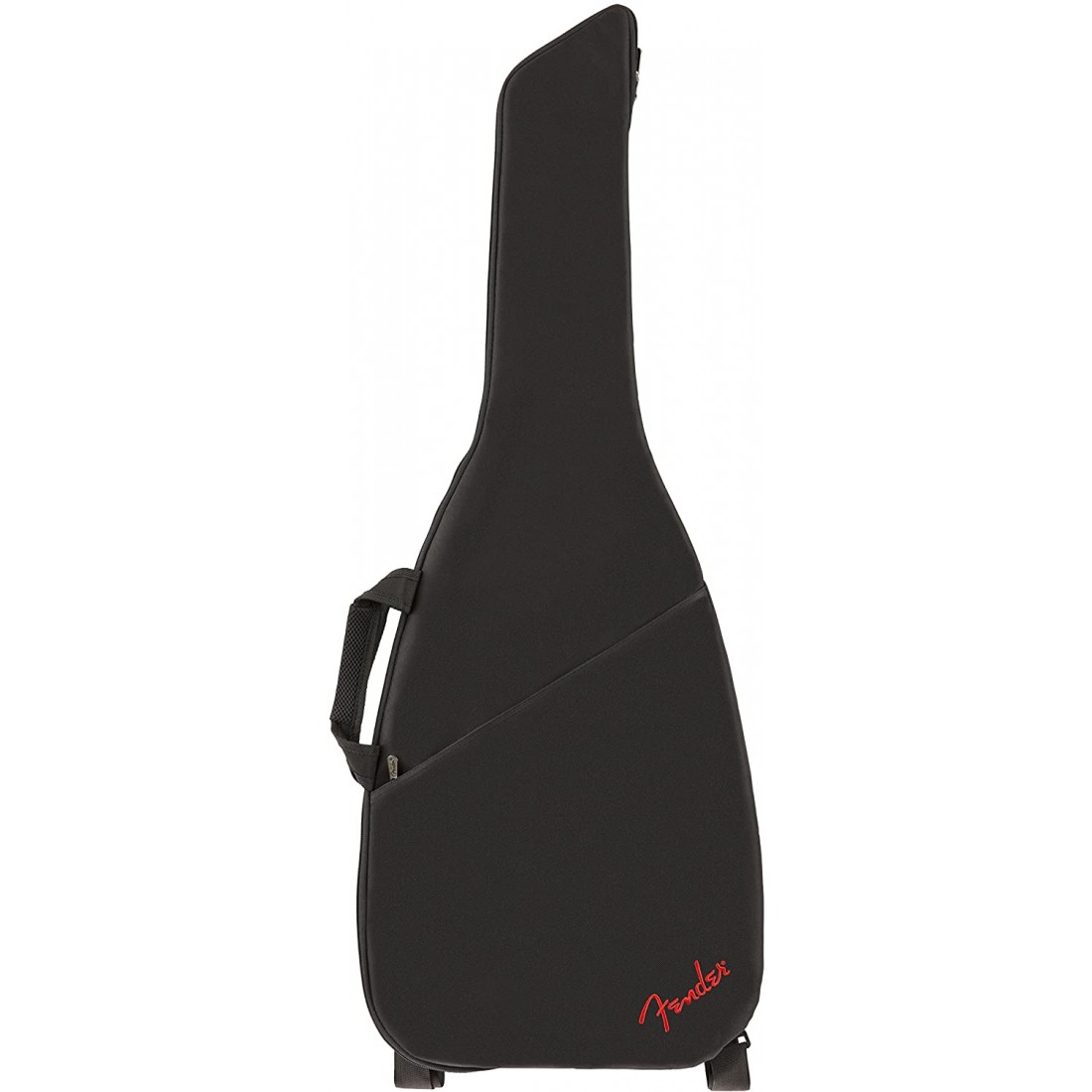 When we talk about carry case, it can be any carry case, either soft or hard case. The reason why you will need to go for this option is due to the fact that the person to be gifted is already a guitarist and owns a guitar. You will first need to know which guitar the person has so that you purchase an ideal gift that will be remembered. We do not want to find ourselves buying gifts without thinking. Gifts are to be cherished and that is why you will need to do your homework well. For instance, guitar bags range from padded and non-padded. Padded ones are good especially in protecting the guitar against scratch. In life one has to understand that musicians treat their Guitars like a baby, making the guitar carry case the best gift for a guitarist. There are those guitarists who are always on the move from one country to the other traveling with their guitars with them. If you are willing to increase the budget for your gift then the flight case will be the most ideal gift.
In a nutshell, since, guitarists love their instrument so much, a carry case will be the most ideal gift for them.
An Old School Turntable For More Than Records
Have you ever wondered what gift to buy for your grandfather or father or those who love something unique? During the late eighties or early nineties, there was no USB and all this digital music. Everything was mostly analog. Our kind of music players was unique. Vinyl players were the best not because of anything else but simplicity. Listening to old jazz records, blues, a country on an old record player is also a very powerful, genuine experience.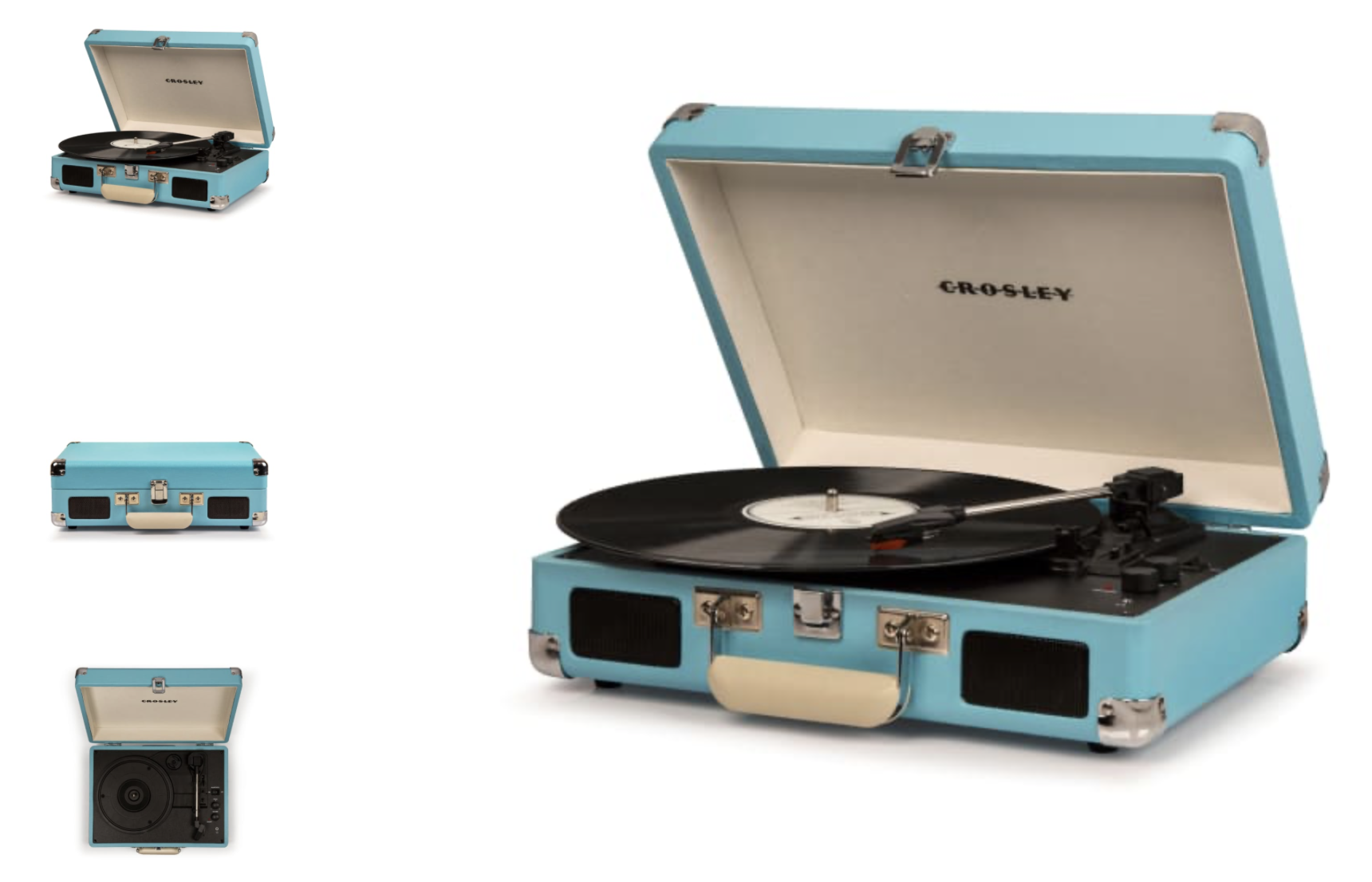 The music comes out with a rich dynamic range that makes one feel like he is listening to the band itself performing in front of him. Vinyl music produces music full of warmth, richness, and depth. Many people value those qualities and so hold vinyl records to sound better. The other day our client called our store and asked to know how to best gift her father and without hesitation, I recommended Crosley Cruiser. Every music lover could use an updated version of the classic turntable for their records. This portable suitcase player has built-in Bluetooth compatibility and a headphone jack.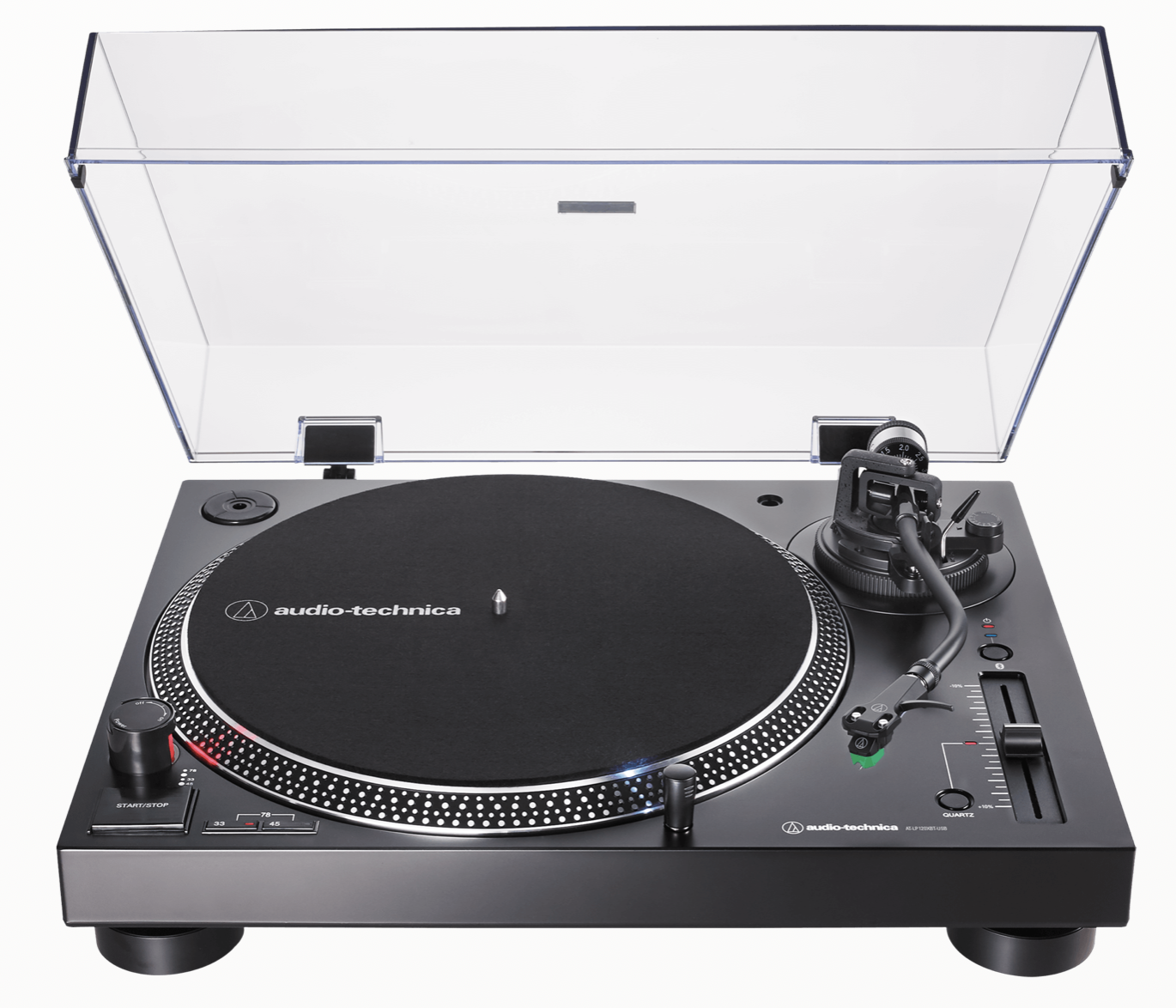 A Portable Wireless Bluetooth Speaker
Nowadays people are talking about wireless, especially with ideal weather to celebrate outdoors, maybe family picnics, a day at the beach or an evening with friends over a barbeque. This is the reason why I want to suggest you something to gift to a music lover. This gift is not only for musicians but also good for music lovers.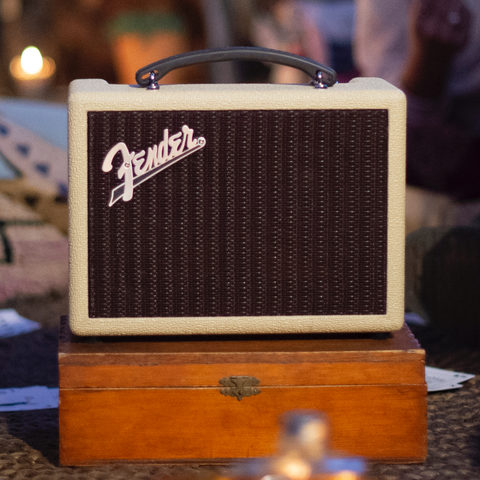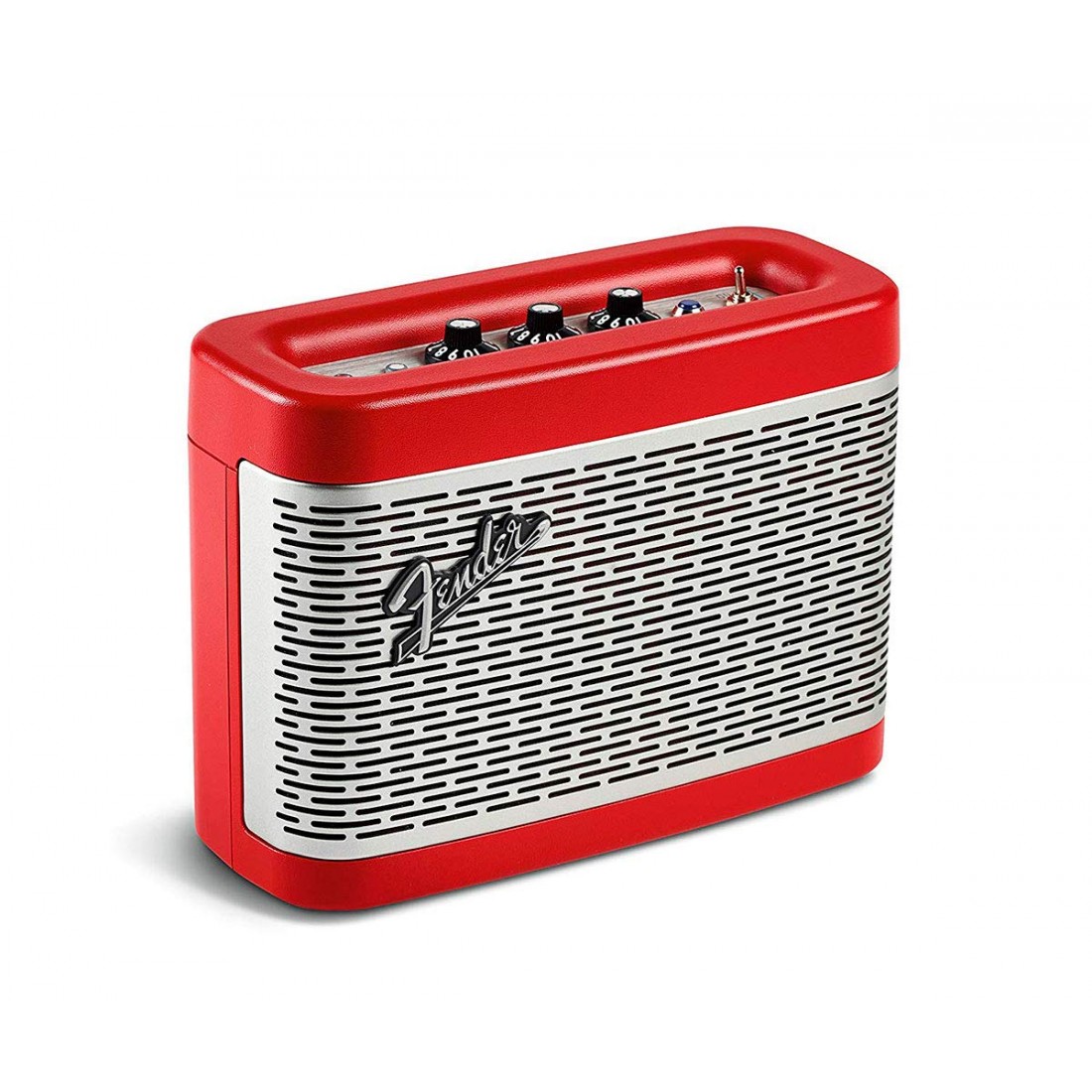 Fender bluetooth speakers gives you the authentic musical sound that flows through our nerves. What is best is that the bluetooth speaker if used well, you will discover that this unit can be the best option for a guitar amplifier. You will only need a mobile audio interface like the Irig to make this dream come true. While most users will stream music via Bluetooth from their smartphones, most Bluetooth speakers come with 3.5mm minijack input so you can connect a music player directly if you prefer.

A Tee From Your Favorite Guitar Brand

Music is a way of life, and now you and your friends can wear it on your sleeves.
At m4music we have a large collection of memorabilia that you can buy without worrying about whether someone will like it or not. The T-shirts come in various sizes you can choose from. Besides, we also do have other lifestyle gifts like hats and caps to choose from.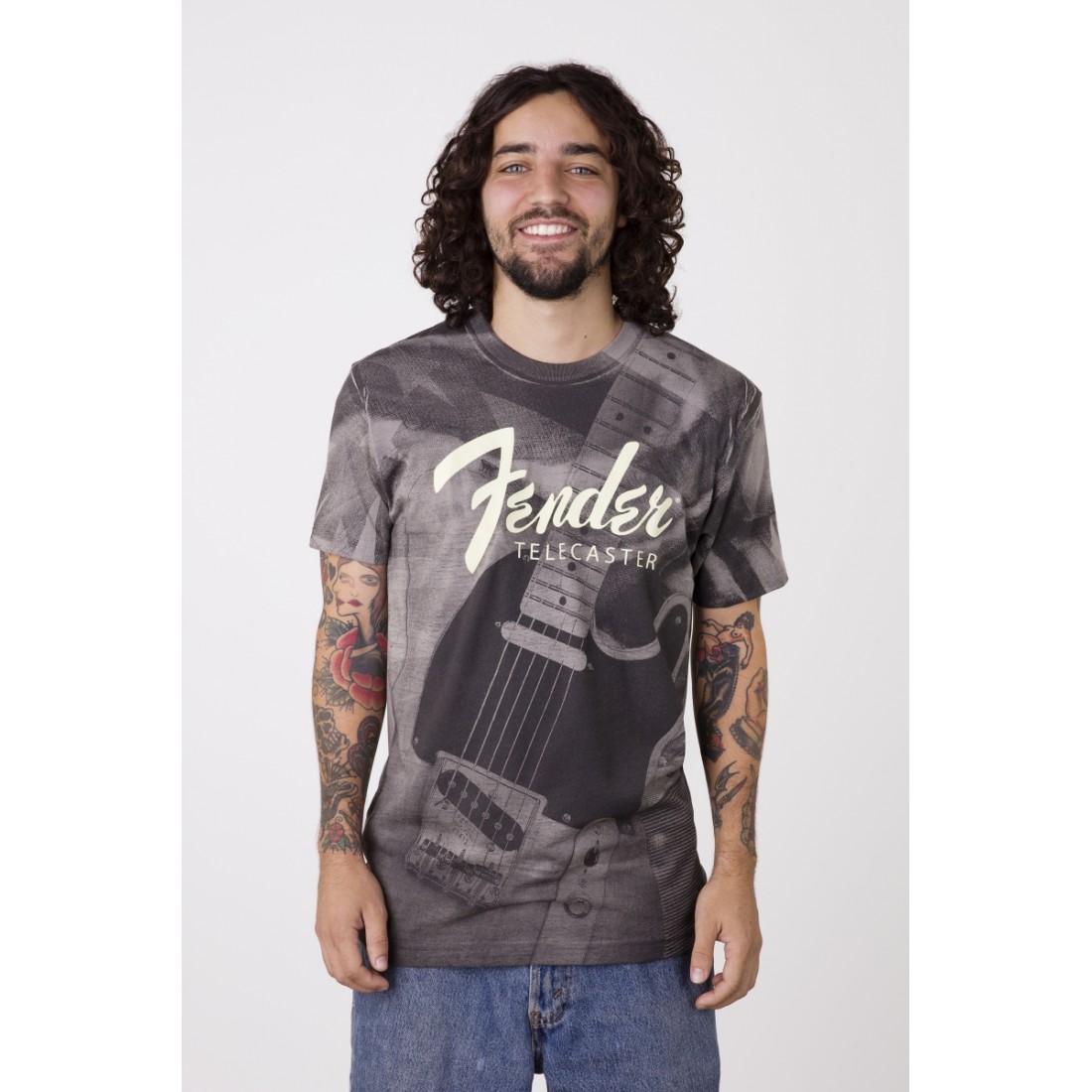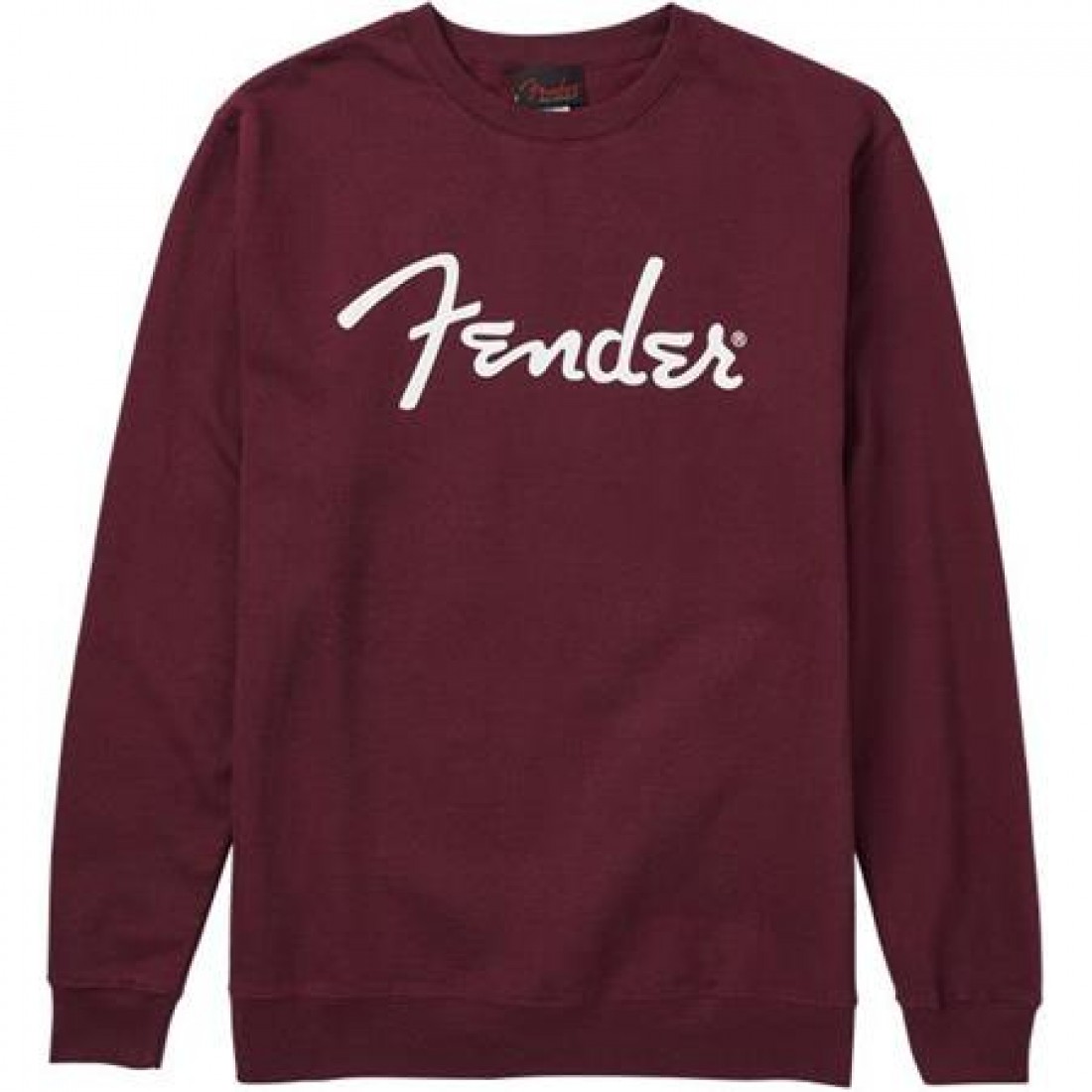 Songwriters, social media streamers, and podcasters can benefit a lot if you gift a recording bundle such as the Steinberg UR22C Recording Pack, M-Audio Vocal Studio Pro Package, or the Focusrite Scarlett Solo Studio 3rd Gen Recording Bundle. If you are looking at a more affordable option then I would suggest the PreSonus Audiobox 96 USB Bundle. This and many more bundles you can find on our website.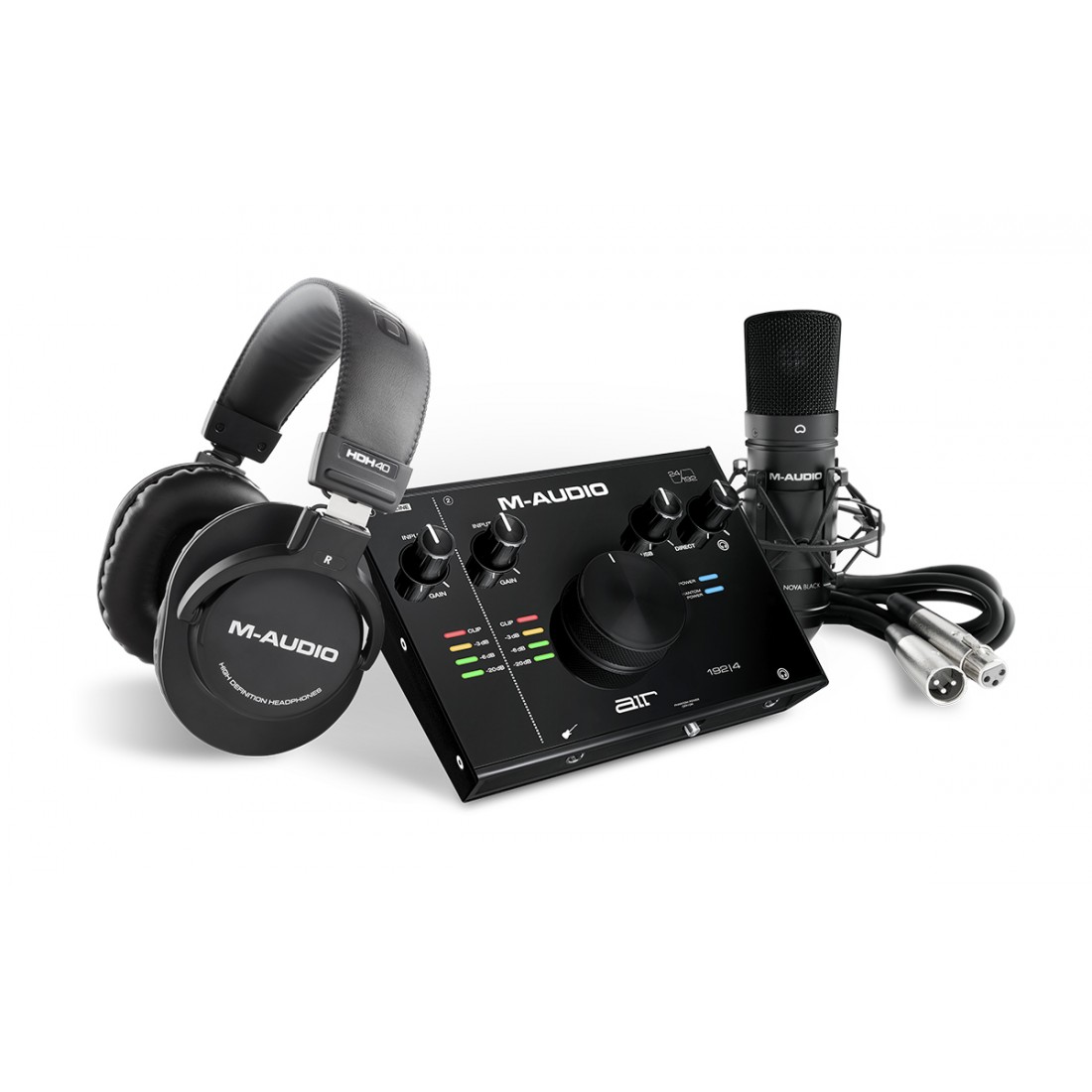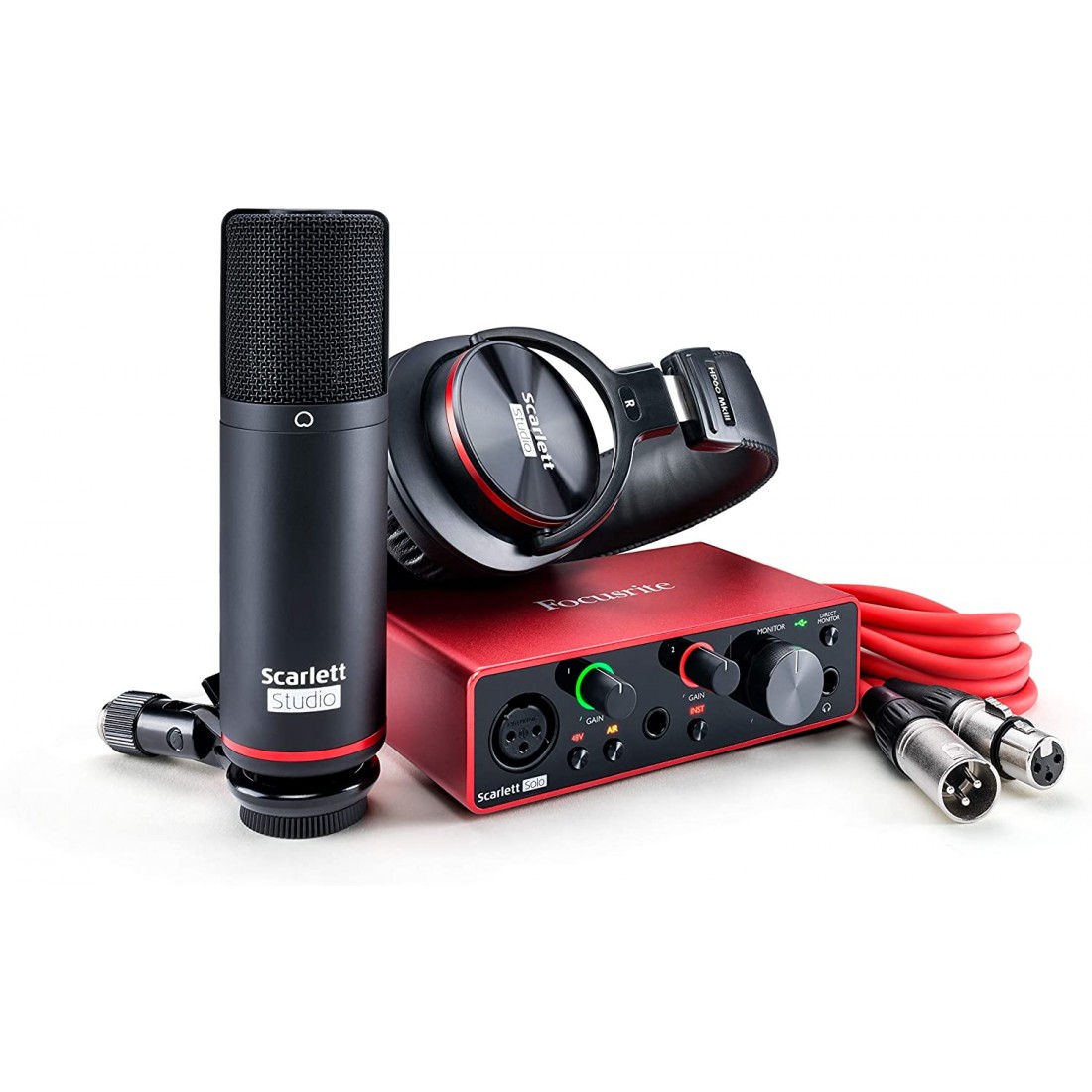 Now you know the best gifts to offer to musicians and music lovers.. Let's start gifting!
At m4music.com we offer a great selection of gifts for all kinds of musicians. Whether you're a beginner or a pro, our trained technicians can help you find the right product!