Your First Home Recording Studio Setup
20 Jan
0 Comment(s)
3824 View(s)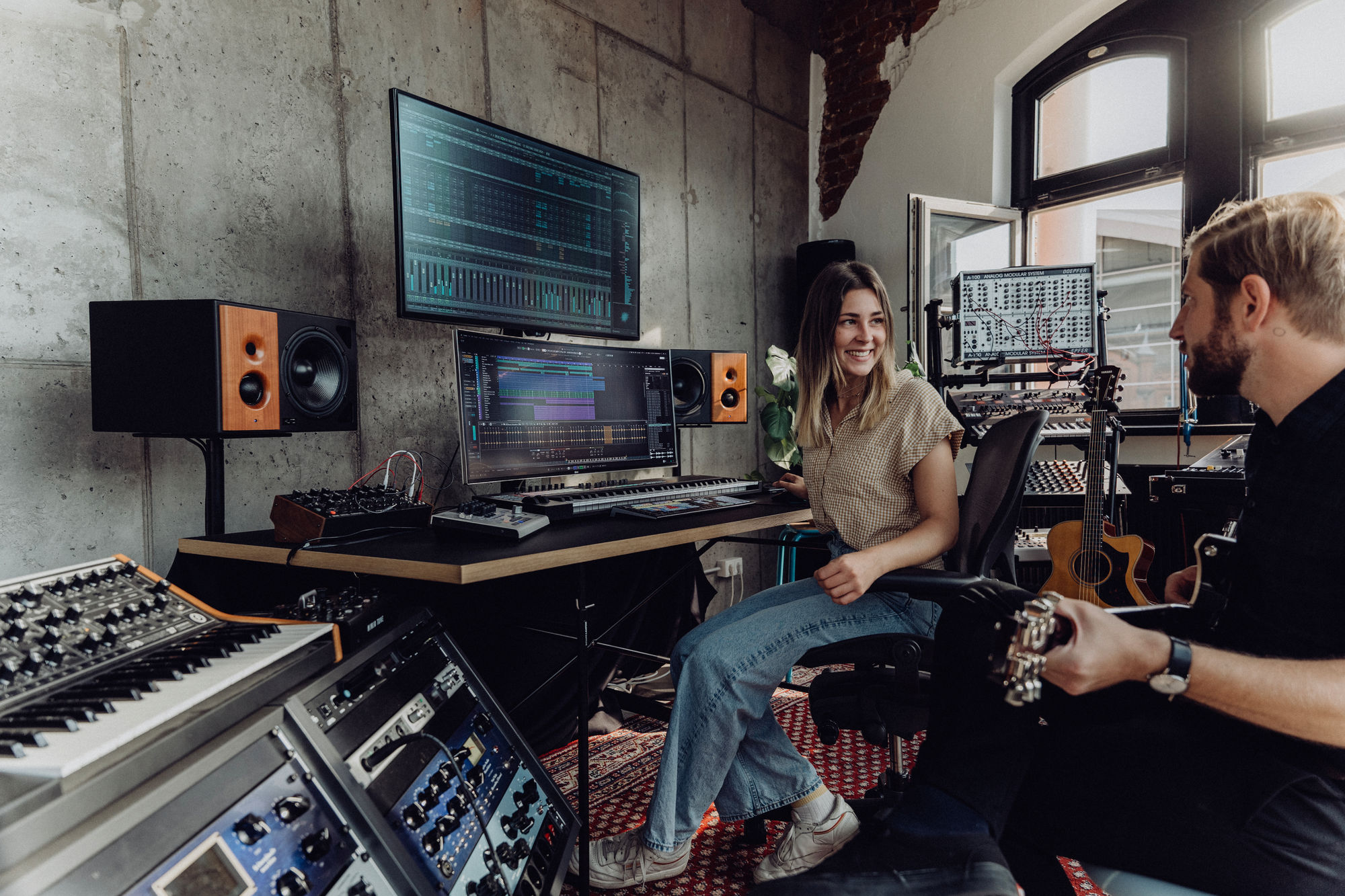 After completing my final year in high school, I produced my first music album. The art of music production has changed over the years with the advent of digital audio workstations (DAWs). These digital audio workstations have made song production more accessible and easy as compared to previous years. Thinking of a home studio during the 20th century was a dream that would never come true. During analog days you had to buy an analog recorder, an analog mixer, compressors, reverb, effects, and a lot of pieces of equipment & patching, time & hard work to get the sound you wanted. A true studio was evidenced with the huge rack of analog gear to produce either music or a show. Those days there was no social media so podcasting was unheard of. I remember my first album was recorded on a TASCAM 42, a 2 Track Reel to Reel Recorder. The recorder used vintage reels to store the memory of the song.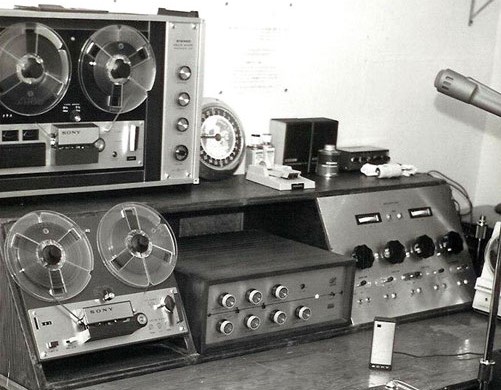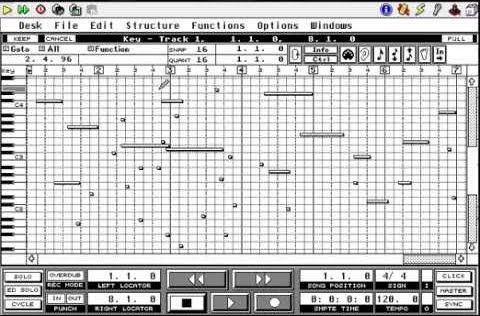 I can surely say from then music recording has been a journey of innovation and advanced technology. The challenge then was the space and cost to put up a recording studio. If someone needed to record, you were forced to book a studio in advance in a city that is not near where you lived. But still, we survived and went on to record the greatest & the classic songs of all time. Today things are not as tough as they used to be during our days. Recording your favorite song has become as easy as drag and drop in a PC or a MAC. That is studio life in today's recording industry.
I developed my interest in home studio recording during my days while working in one of our showrooms in Dubai. I had no idea about sound cards or recording interfaces. I had no idea about recording software. You will be so surprised if I tell you that I did not have an idea about installing software or drivers on a PC. Everything looked strange to me even though I needed to learn some of these things. Each time a customer walked in, I wanted to be the first to attend to that customer. Those were my initial stages of learning about audio things. I discovered that learning does not necessarily mean you go to class. My customers who walked in the showroom were my best teachers. Whenever they asked for an audio interface, I could hijack the opportunity to ask open-ended questions to the customer. These questions helped me to research more on the product and hence give the customer the best solution that he required. My hardest time was when the customer needed a demo on how to configure and setup the audio interface with the recording software. Giving a quality demo to a client is one thing that lacks in many salespeople nowadays. It is not that they do not want to give a demo but the truth is that they do not have an idea about what the customer is talking about.

You may be asking, "Why is he giving us this whole story"? The thing here is that I want you to know that I just learned a lot about podcasting and home studio recording setup and yes it takes time and patience to perfect the art of music and sound.
Today I will be sharing with you some knowledge that I acquired while attending to customers and what I learned from renowned sound engineers who visited our showroom. The greatest friends I ever made while in the showroom are sound engineers. Sound engineers are a very special kind of people to be connected with if you want your podcast to sound great. I remember one time I had recorded my song in the showroom thinking that it was the best. When I played the song to one of the sound engineers, he quickly told me to allow him to have my pc so that he can show me how things are done. Through our conversation, I understood one thing - having a good listening ear is the key and your gear or DAW is just a tool. The sound is all about emotions, and at the end of the day it is only the feeling you can pass on to a listener.
Social media has become the greatest place to showcase our capabilities. That's why you will see everyone this days wants to go live, either on the phone or from a home studio setup. I will be focusing on those people who desire to do professional podcasting and music recording without breaking their leg. Whenever you see people do pro podcasting or streaming online, you may wonder how they achieve that. I will be shedding some light on what equipment you will need to have a decent podcasting or decent home recording.
Deciding on the reason why you are getting into home recording or podcasting is the first step to setting realistic goals for you to achieve in this area. People who get the best results are those who know why they are setting up a podcast or a home studio. Most music bands I have met have some sort of a home studio recording bundle like the PreSonus AudioBox 96Ultimate Bundle or the Focusrite Scarlett Solo Studio 3rd Gen Recording Bundle which they use to mix and master the pieces of music they performed in their shows. The final mix of audio can either be sent to a music producer or to a mastering Engineer who will breathe some life into the mix. People who do simple podcasting from their pc to get more followers on either Facebook or Instagram usually need a very simple setup - a USB microphone like AKG LyraUltra-HD Multimode USB Microphone or a Rode NT-USB Microphone. You can find a variety of USB microphones by clicking here. You need to learn how to download and install recording software from the internet. We have a lot of free recording software online like Garage Band, Audacity, Cakewalk, or get a licensed professional software like Steinberg Cubase, Studio One, Protools, or Logic Pro X.

The quality of your home studio depends on the types of equipment you have and your room acoustics. Home recording studios I have seen around are based on the availability of space. People have become more creative on how to bring a big studio setup into their homes. I used to struggle a lot on how to get the best drum kit in my song. With the introduction of Virtual Studio Technology & Plugins, home recording has been made easier. All you need to start is with a midi controller, recording software like Cubase 10 music creation software, a Rode NT1-A Cardioid Condenser Microphone and the accessories. Learning to record your basic demos using some drum loops, guitars and virtual synths may be exactly what's needed to attract the attention necessary to move your career forward. Remember, you can always invest more later on as your recording knowledge and skills expand.
For your home studio to sound great, you will need to find the best available distraction-free environment. My first home studio was in a hired room in a villa in Deira, Dubai. My gear was very simple and basic - a Shure-SM58 Cardioid Dynamic Vocal Microphone and an M-Audio audio interface. I started with Cubase 5 recording software and several VST instruments. My challenge was kids playing outside while my session was going on. To some people, the garage at your house may be the biggest space available and seem like a natural location to set up your home studio. But if your roommates have to use it every weekend to do laundry or work on their cars, you might want to find an alternate space that is more isolated and quiet. Remember that normal sounds (doorbell, a ringing phone, bathroom fan, adjacent stairs) can become annoying when you're in the midst of a perfect take of your new song. Dynamic microphones are best for areas with lots of distractions during recording. Be careful not to buy a microphone just because everyone is buying. Each microphone has its purpose and where it best suited. I made one blunder when I was trying to expand my home studio. The mistake I did was to buy a large-diaphragm condenser microphone to be used in the garage. I never thought about the kids, playing outside, and other distractions.

Remember that your setup should be simple if you want to capture those new ideas in time. You will need a simple studio that will be easy to plug and play. You do not need to buy heavy expensive sound isolators, no! I learned one trick on the internet on how to isolate sound. I bought a Foam Ball and made a hole in it to fit my microphone. This was my best sound isolator to make at home and it works. If you are just doing some interview or talk show, you only need shotgun directional microphones and your show is almost done.

If you plan to record a band then you will need to consider buying a mixer with several channels to fit your band. Several dynamic microphones will do the job. Whether you are recording acoustic guitar, piano, vocals, or saxophone, a living room has a variety of textures and surfaces in it including carpet, drapes, furniture, etc., which tend to diffuse your sound. Assuming that you aren't playing a Marshall half-stack set to 11, you'll likely find that the living room sound is perfectly adequate for most home recordings. Isolating your recording space can be done once you feel to take your mix and production to the next level, but it will require a much greater investment in wood, fiberglass, insulation, time, and labor to build a room that will allow you to record a band at full throttle.
So on a brief note :

For Podcasting:
Simple:

- AKG Lyra
Advanced:
- Rode Broadcaster or a Shure SM7B with an audio interface like Steinberg UR22C or a Focusrite Scarlett 2i2
For Recording Studio:
Simple:
- Rode NT1/AI1KIT Complete Studio Kit
- M-Audio AIR 192|4 Vocal Studio Pro Package
- PreSonus AudioBox USB 96Studio Recording Bundle
Advanced:
- AKG C414 or a Rode NT1-A with Focusrite Scarlett 4i4 or a Steinberg UR44C
If you need to record, mix, or master your songs professionally, do visit our Recording Studio and Jamming Room. We have the best pieces of equipment & highly capable sound engineers in the city and you can rent it for minimal charges and invest later on in your personal studio. We also do provide the option of you renting our facilities, if you are a Do-It-Yourself person.

BOOK YOUR APPOINTMENTS BY CLICKING HERE
At m4music.com we offer a great selection of studio equipment for all of your requirements. Whether you're a beginner or a pro, we have it! Our technical specialists can help figure out the best studio solution for you.